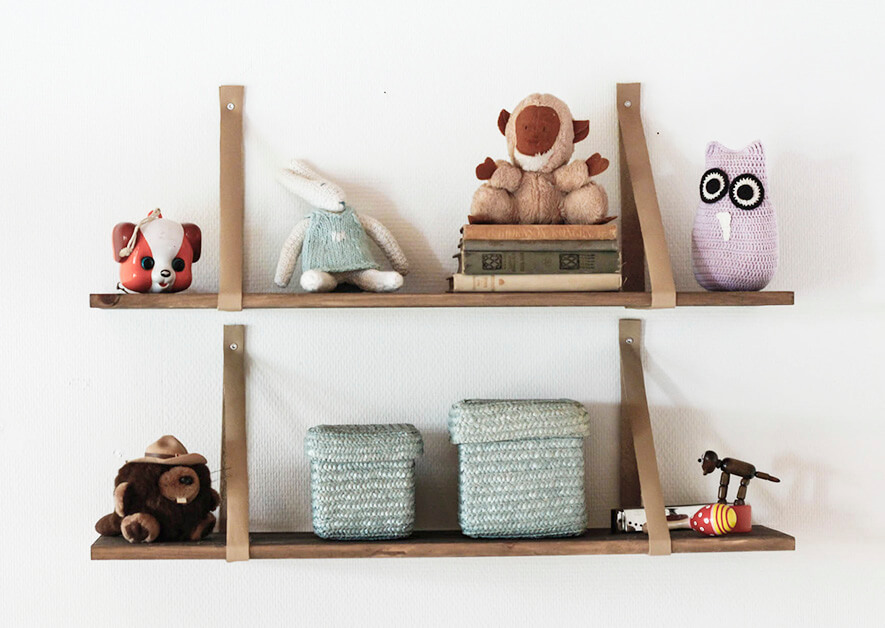 I have spent very little on decor for the nursery. Most projects and furniture pieces are old flea market finds I had laying around, and with some creative touches, I have made everything fit in color and style. One of the more easy projects I made was these shelves with leather straps.
Follow along below to see how you can make your own.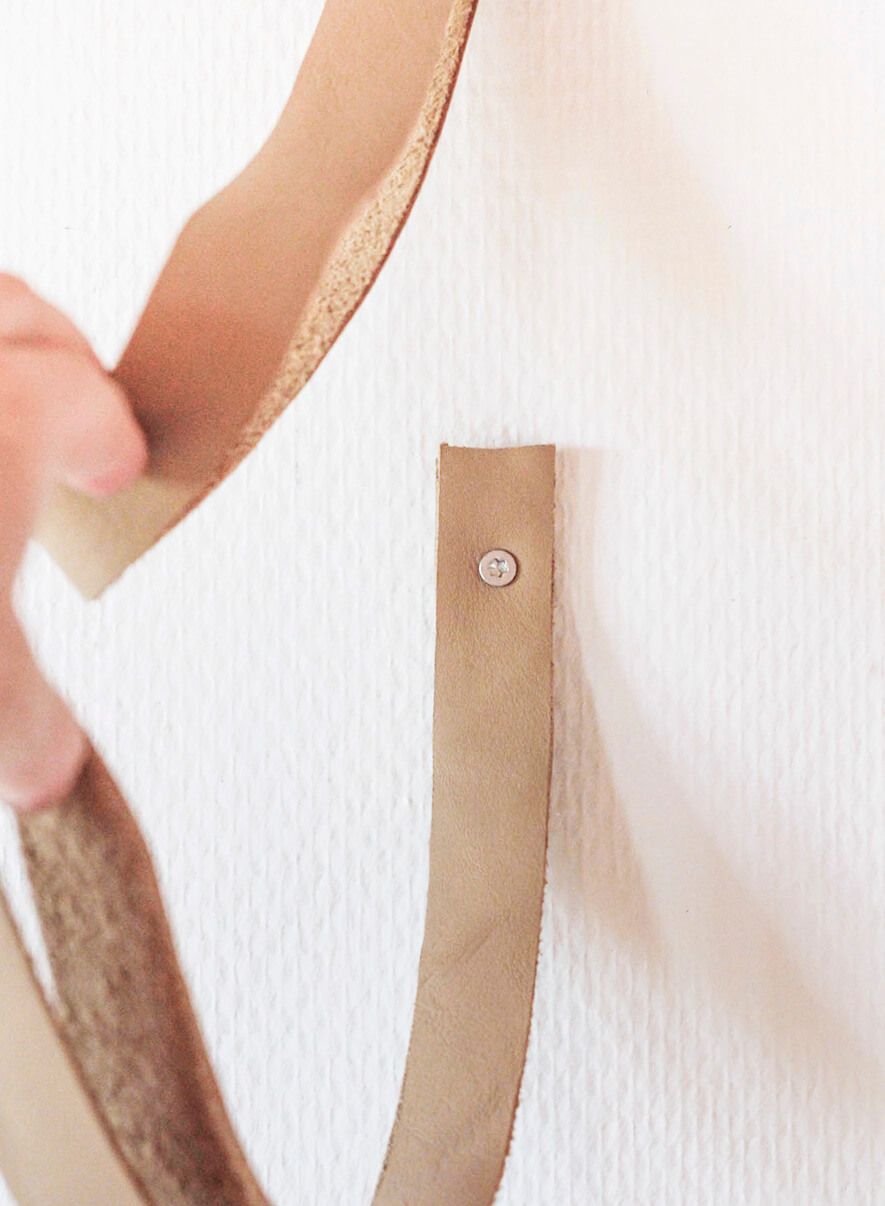 DIRECTIONS:
MATERIALS:
– 2 wood planks, shelves or boards.
I used a couple of shelves I bought at IKEA a while back, that was stained with IKEA's black wood stain.
– leather scraps
– screws
– leather hole punch
STEP 1)
Prepare your shelves, by either painting or staining them. Or maybe just leaving them raw.
STEP 2)
Cut one really long piece of leather in the width you desire. Make the length approximately the depth of the shelf plus 2 times the length you want it to hang from the wall.
Wrap it around the shelf and see if  the length fits, by holding the two ends towards the wall. Adjust length if you wish.
STEP 3)
Use leather strap from above step and cut 3 more in same length. Make a hole in each end of the straps.
STEP 4)
Measure out where to hang the leather straps on the wall. Fold straps and use screws to secure all four ends.
STEP 5)
Slide the shelves through the leather strap and your are done.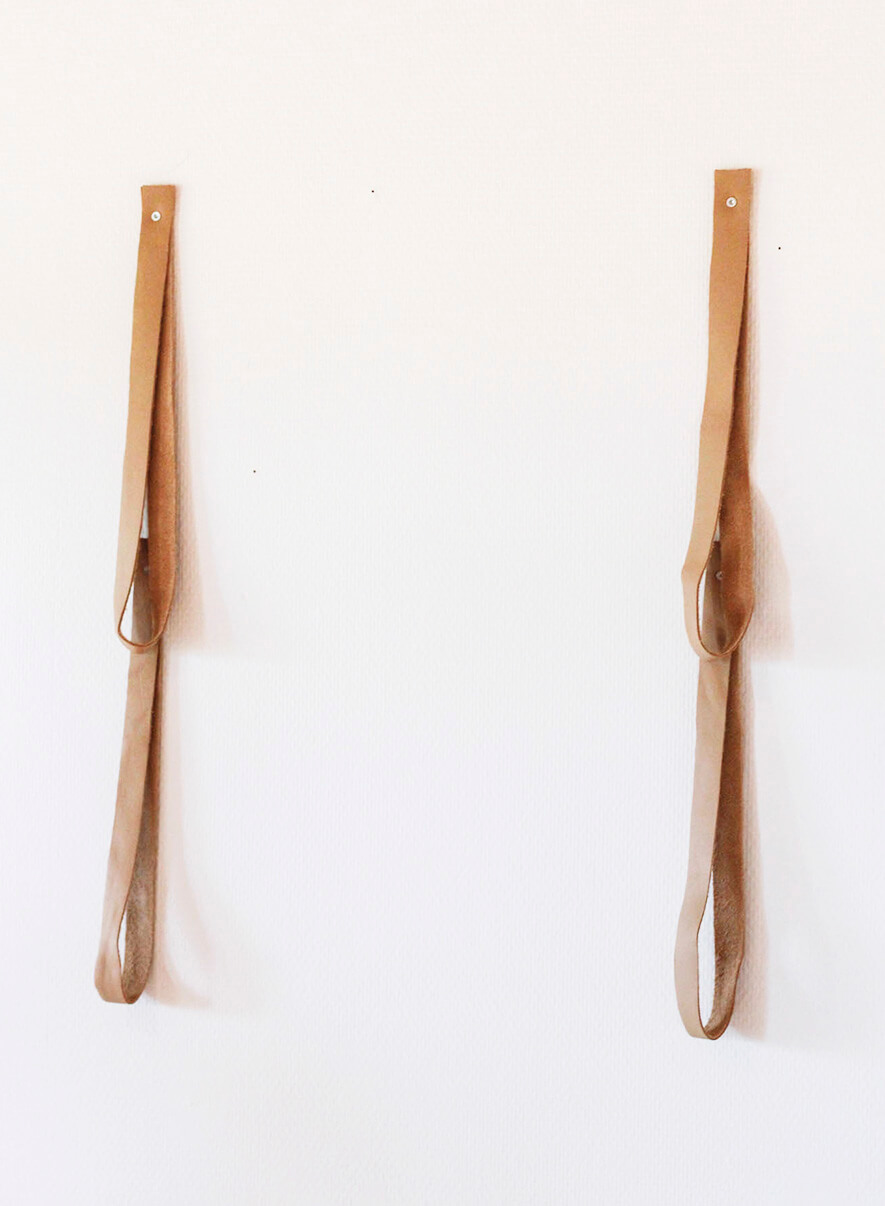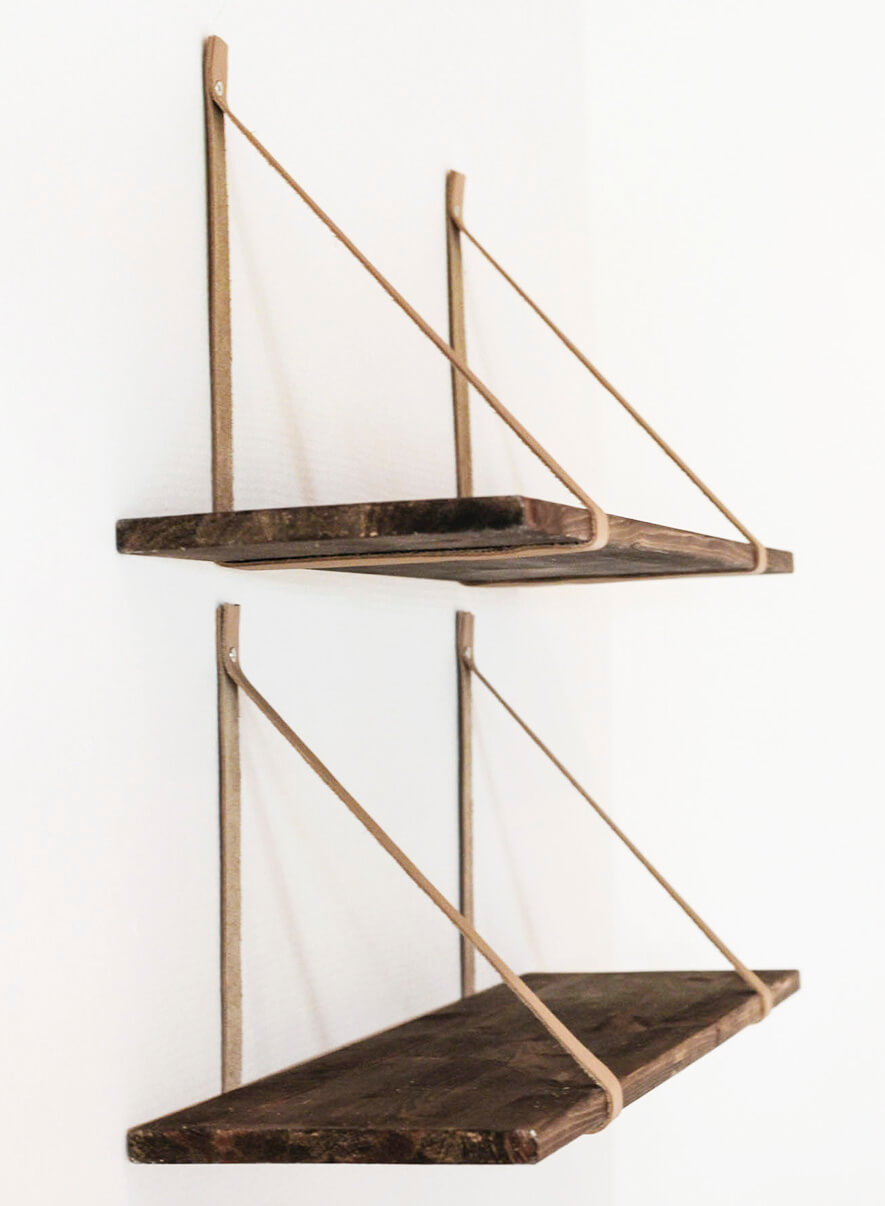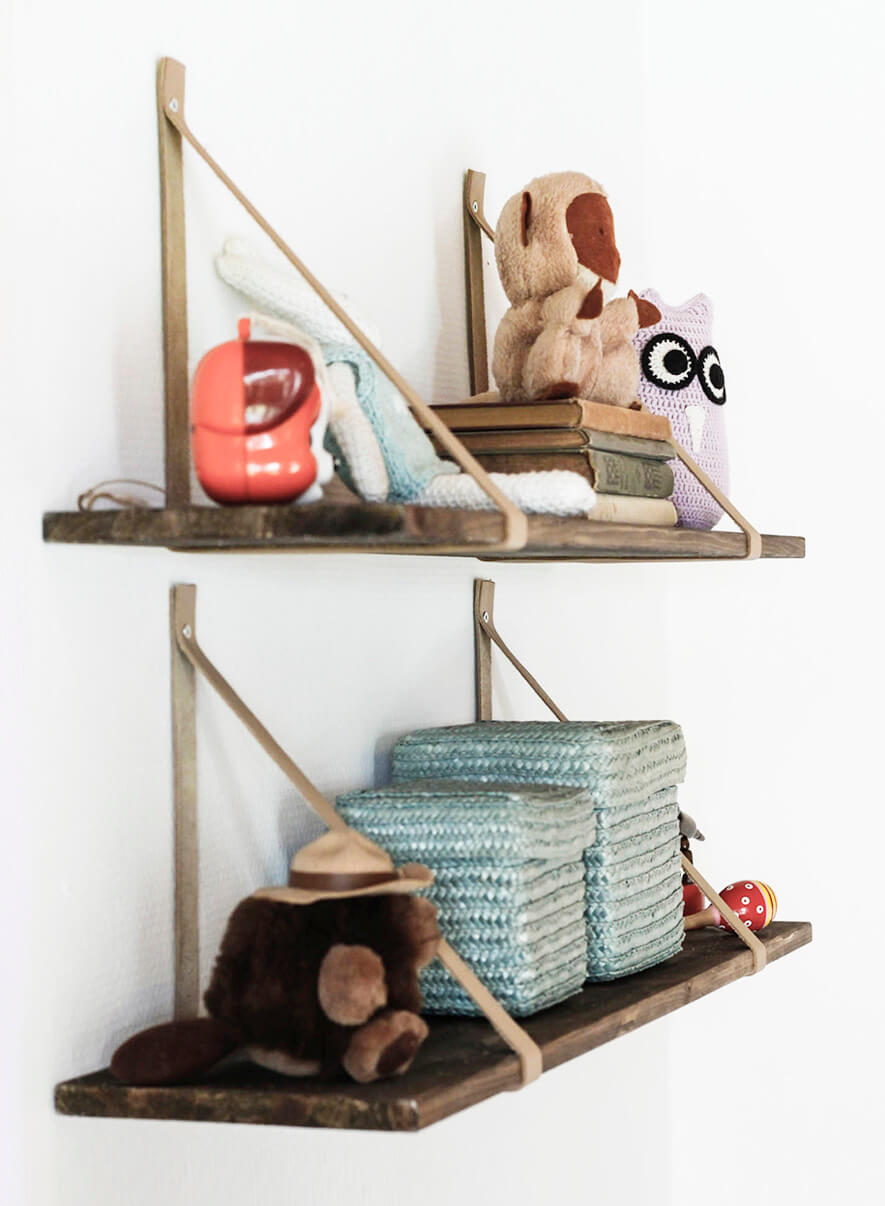 Left is only to decorate your shelves  🙂
Hope your enjoyed this little project.