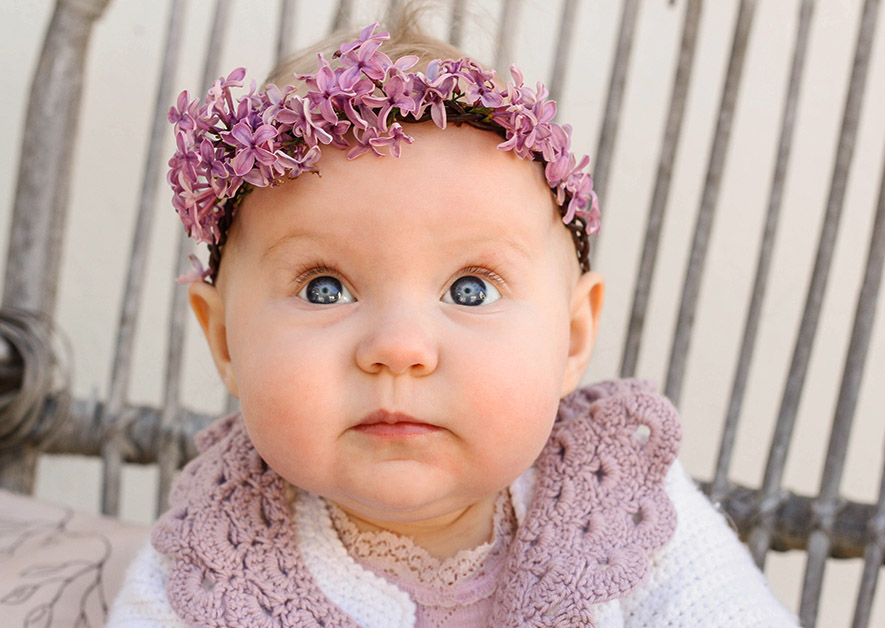 Summer is here and so is the opportunity for creating beautiful photos of your baby outdoors. My baby girl was born in December, so I have been waiting to get those special lit photos of my girl you only get outdoors in natural light. Summer also comes with loads of flowers and colors, that can make your baby photos more romantic and dreamy.
This little session was a dream of mine. Lilacs are in my top five of favorite flowers and they are also (together with hydrangeas) my favorite flowers to photograph. I just cannot get enough of its beautiful texture and colors. So together with my baby girl, it could only be a match made in heaven.
Below I will tell you how you can create your own beautiful flower photo session with your baby.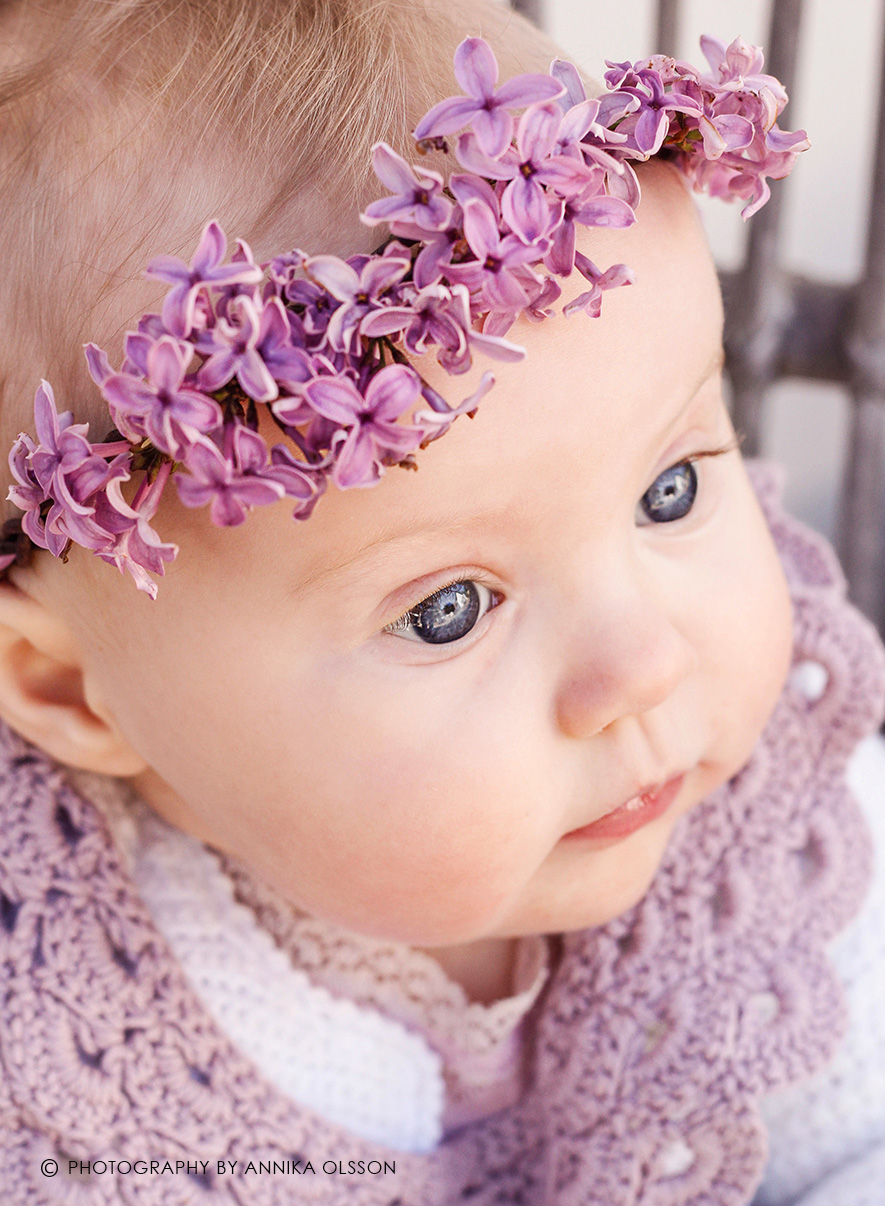 WHAT YOU NEED:
Flower Crown:
Flower crowns do not have to be time-consuming or hard to make. Follow this simple tutorial I made for Simple as that blog. It includes a reusable headband you can keep in your bag for on-the-go photo sessions.
Textured clothes:
Textured clothes like a crocheted bib, sweater or body, will give much more depth and texture to your photos. You can, for example, match your bib with the colors of your flowers( for extra wow factor) like I did in this photo session.
Pillows/blankets:
Pillows will support your baby, especially if they do not fully sit up yet. If you have pillows of blankets that matches the colors of your baby's outfit, then you do not have to think too much about getting the pillows in the picture. If not, then just crop them out.
Chair:
I used a rustic old garden chair, that had a neutral color. You can put your baby on the ground on a blanket and photograph her there, but a chair will support your baby and it will make it easier to photograph when you do not have to crawl on the ground.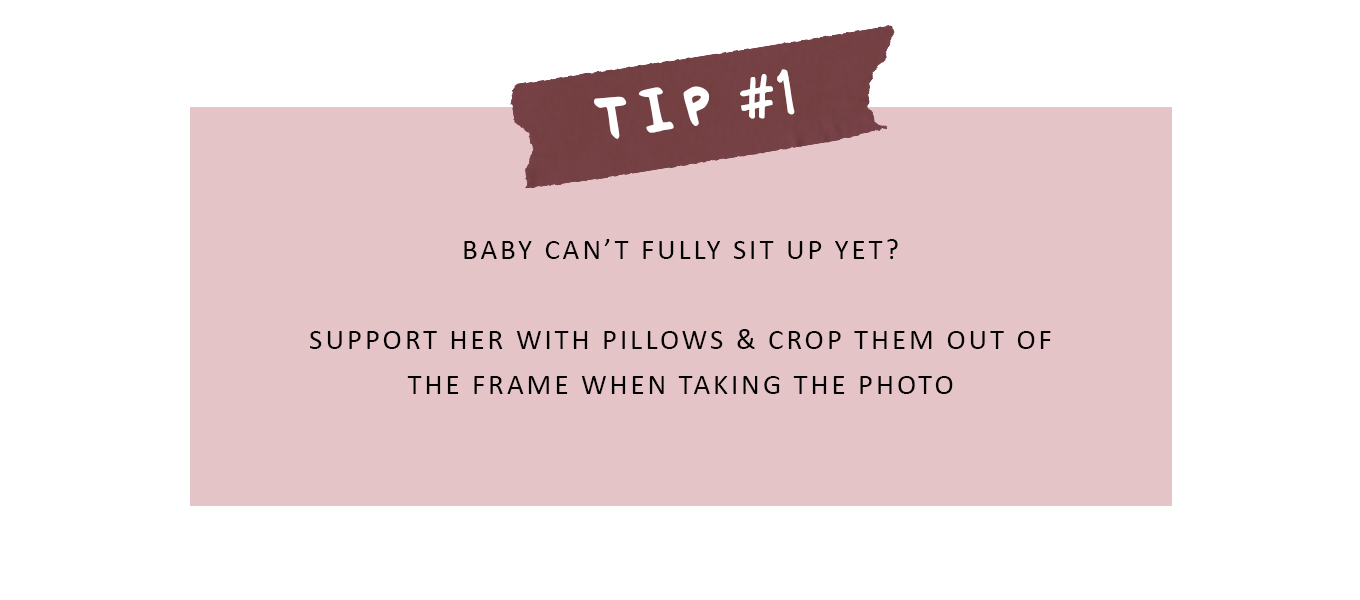 TAKING THE PICTURES:
I always try to get both full figure and closeups, when taking pictures. When photographing your baby, all the little things are the one that matters. Think eyes, cheeks, nose, lips, eyelashes, hands etc. These features changes constantly and it is such beautiful memories of what a magnificent creature your growing baby is. Closeup of details together with full body shots are also a wonderful way to display a series of photos of your baby on the living room wall.
Although photographing baby can be tough timewise, cause baby can get impatient, try to take your time. Playing and talking to your baby and putting the camera down once in a while, making sure you have eye contact, can buy you lots more time. It will also open up to fun unplanned moments, where your child's personality will shine through.
NOTE: I will not get into lighting in this post, except saying one thing. Take your photos in the shade, where there is even light. I will create a blog post about lighting for another time.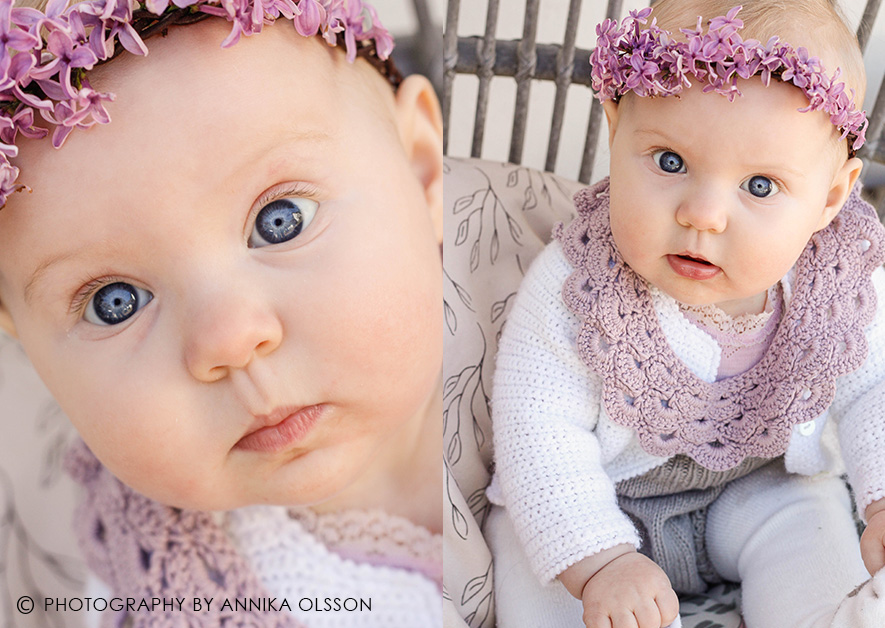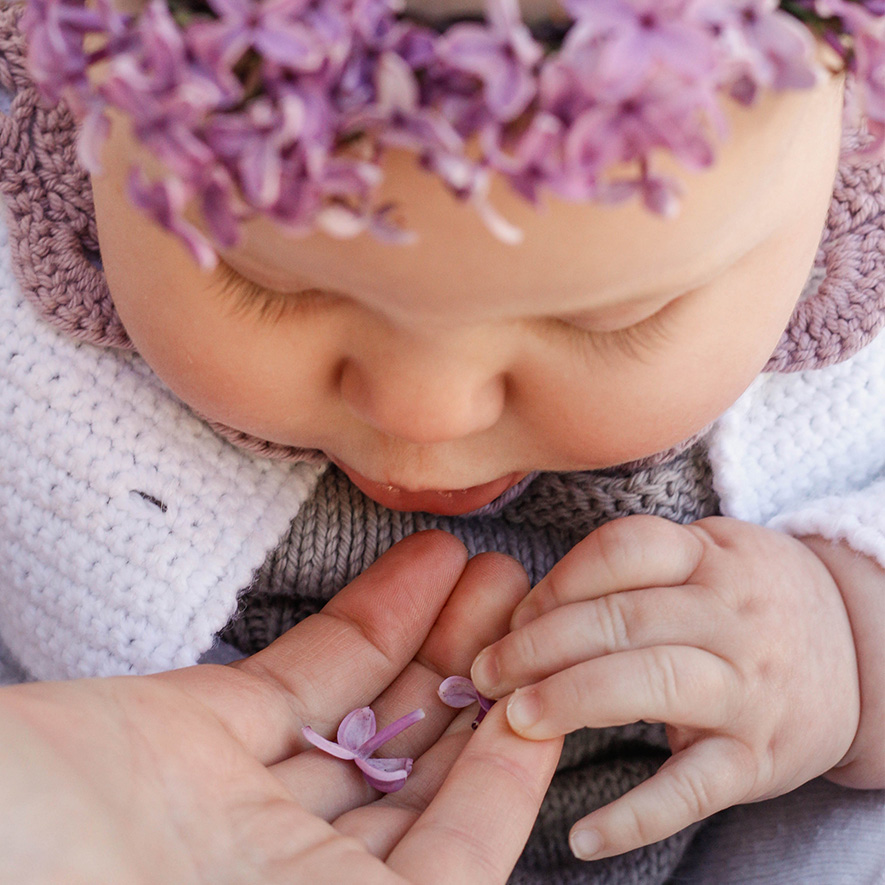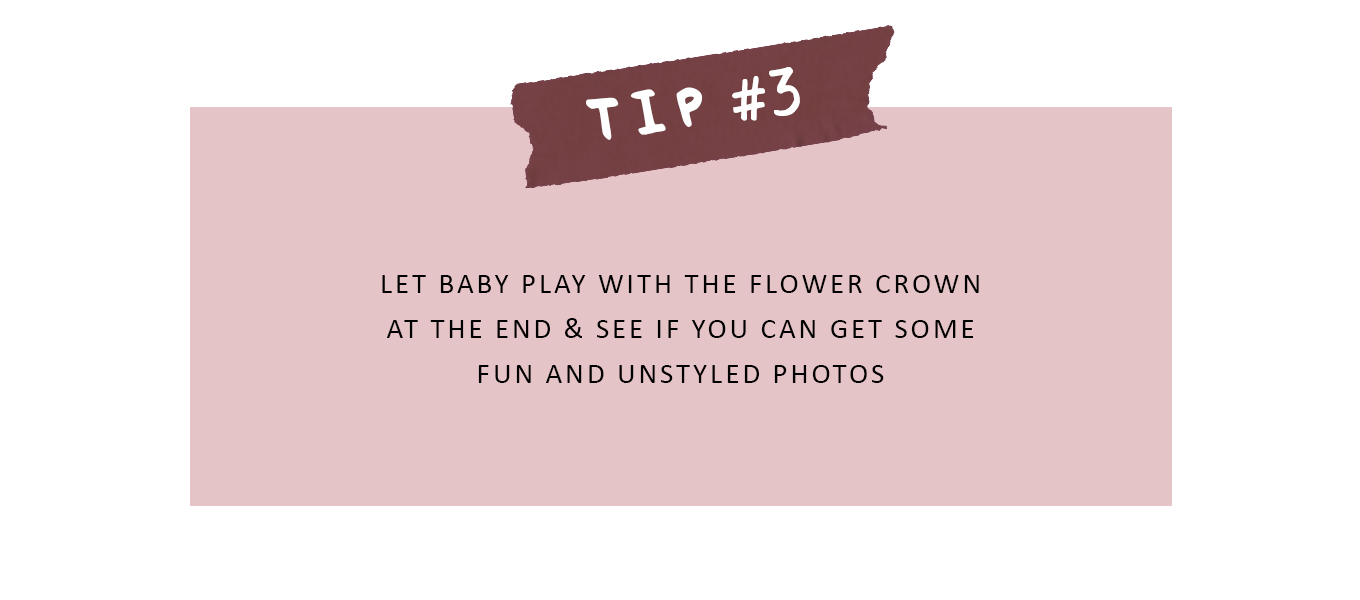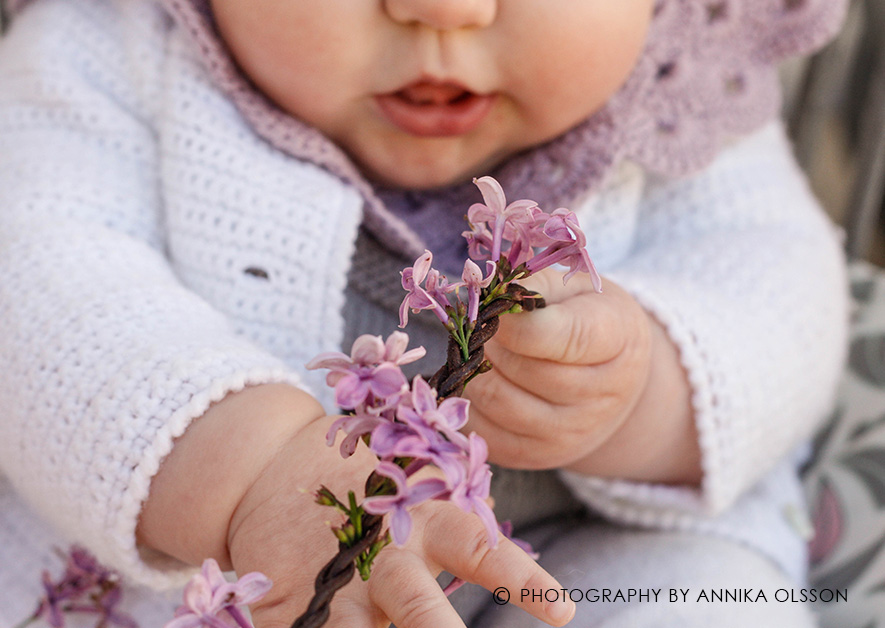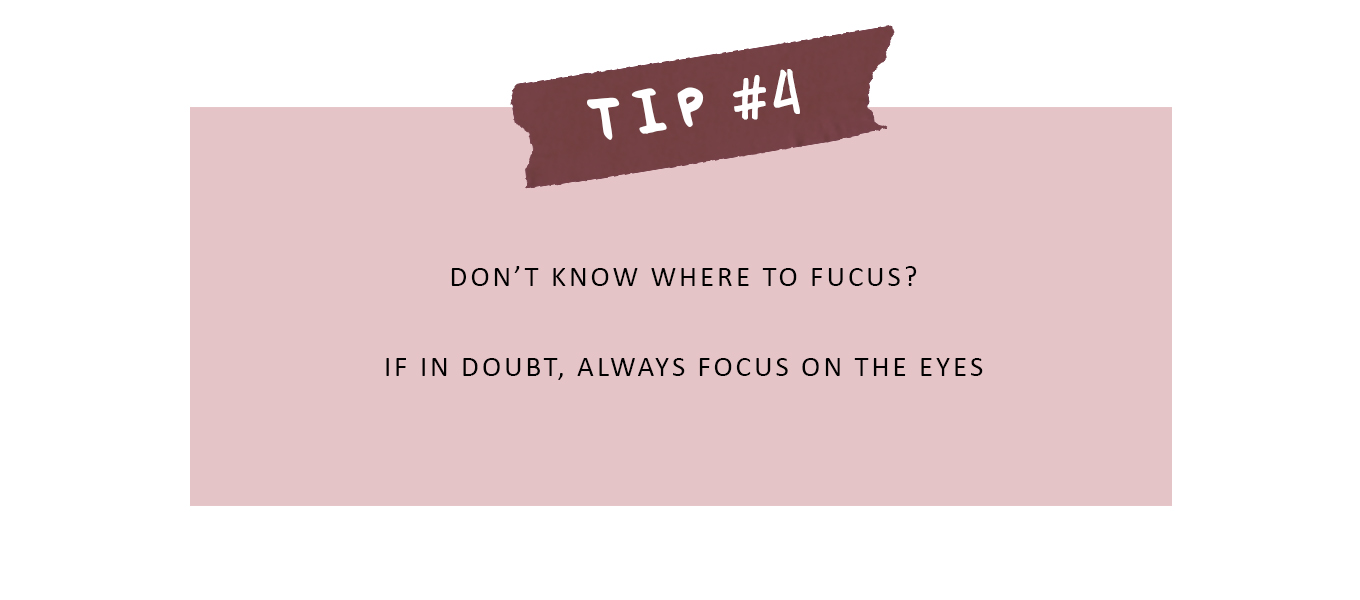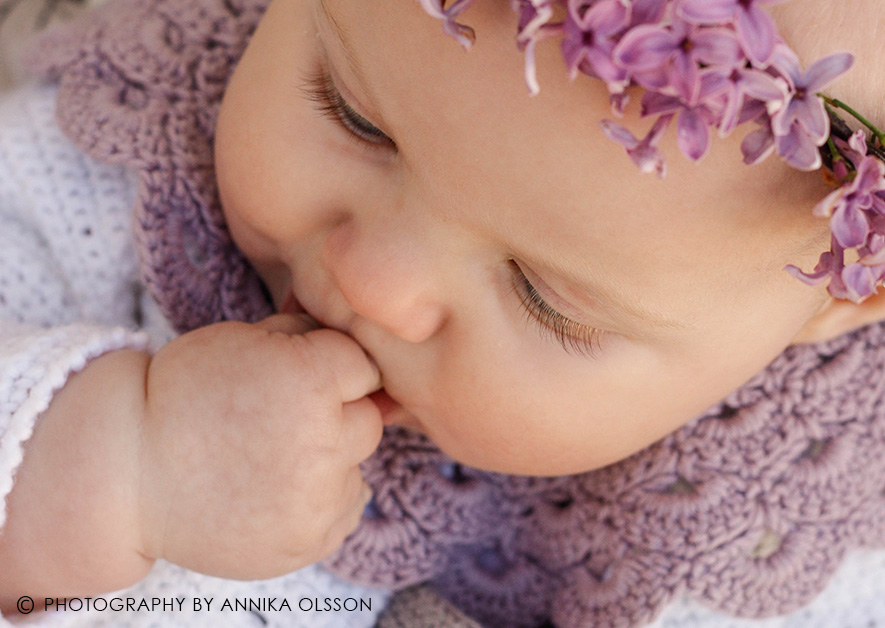 I hope you felt inspired to create your own beautiful flower photos with your baby.
Let me know if you have questions.