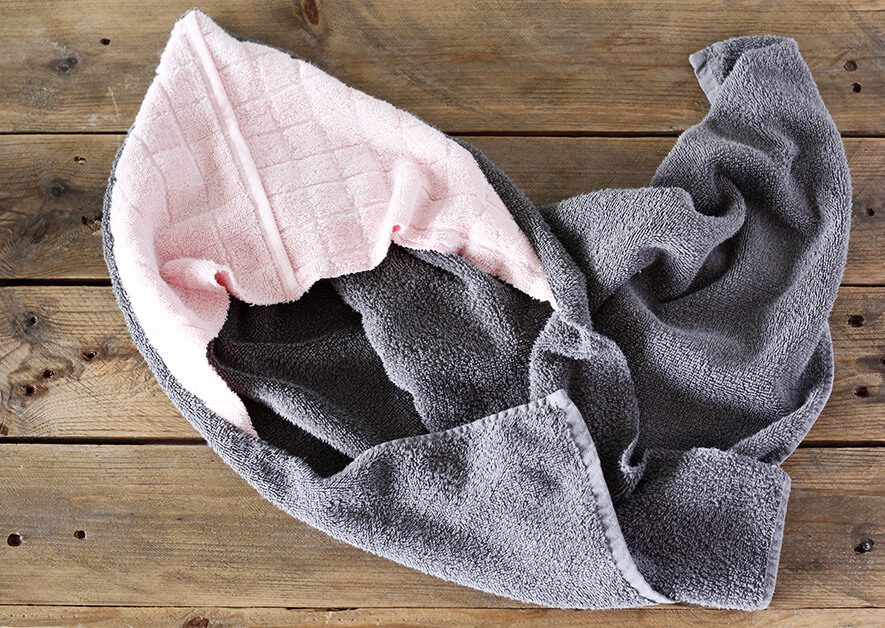 One of those things that are very unnecessary to spend money on when expecting a baby, is a special baby towel. The baby will do fine with any towels you have on hand and it's okay not buy to buy one. On the other hand, a baby wrapped in a hooded towel is just so cute. So how do we get a cute hooded baby, but without spending on expensive towels?
Well, I decided to do a half way thing, spend a few bucks and compromise with what I wanted. Baby is not getting a brand new towel of its own, but she will get an updated towel 🙂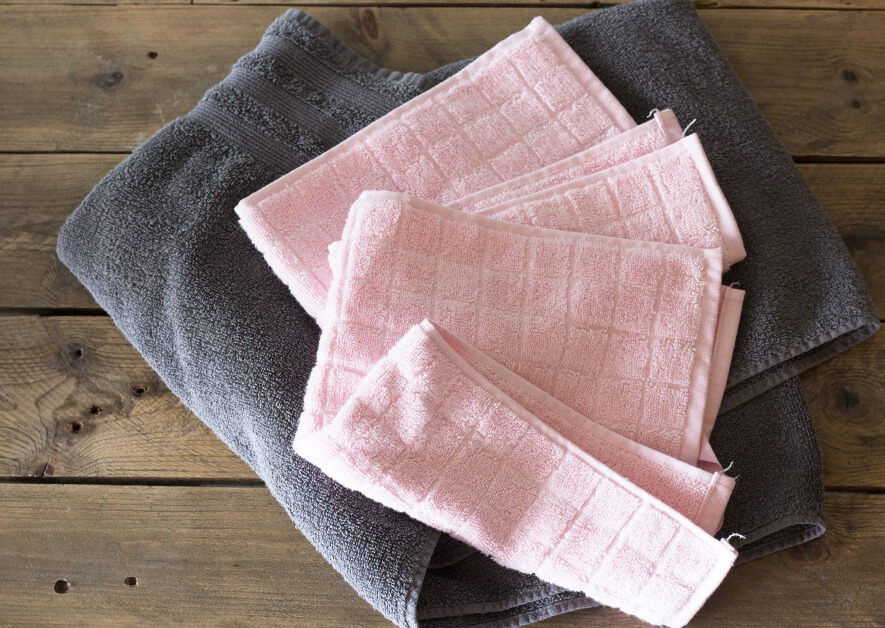 MATERIALS USED:
– 1 x Large towel/bath towel from your cupboard 70 x 140 cm
– 2 x guest towels 30 x 50 cm
TOOLS:
– Sewing machine
– Scissor
I took one of the bath towels from the cupboard and went out and bought a couple of guest towels. They were 2 bucks a piece in IKEA. I chose two pink ones from the ÅFJÄRDEN series. I thought that would compliment the gray ones we already have in the house, and I will easily know which ones belong to baby.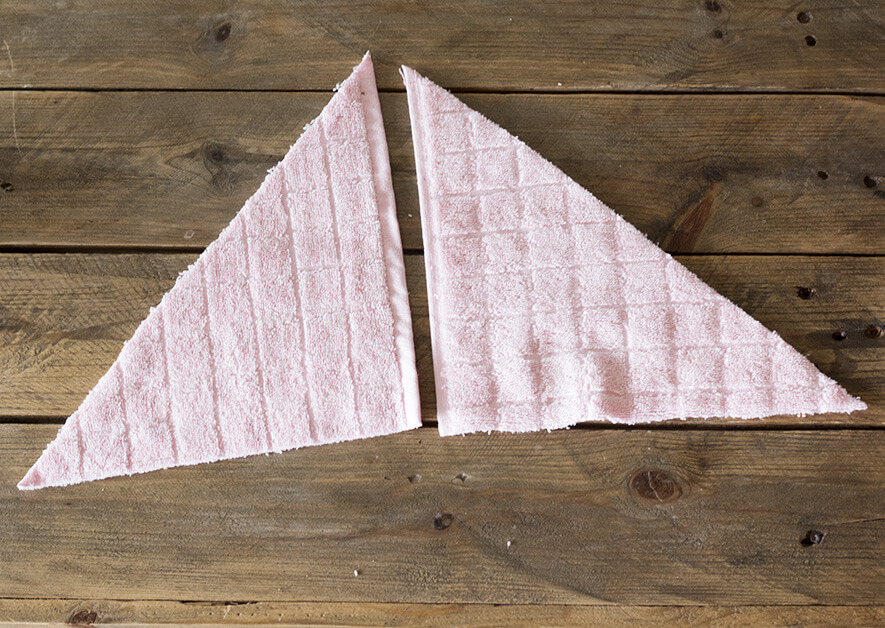 STEP 1)
First, you'll need to cut two even triangles from a square piece of the guest towels. This will leave a piece of the towel unused, but I'll show what you can use it for later.
Next, divide the bath towel in half, so you are left with two equal sized pieces.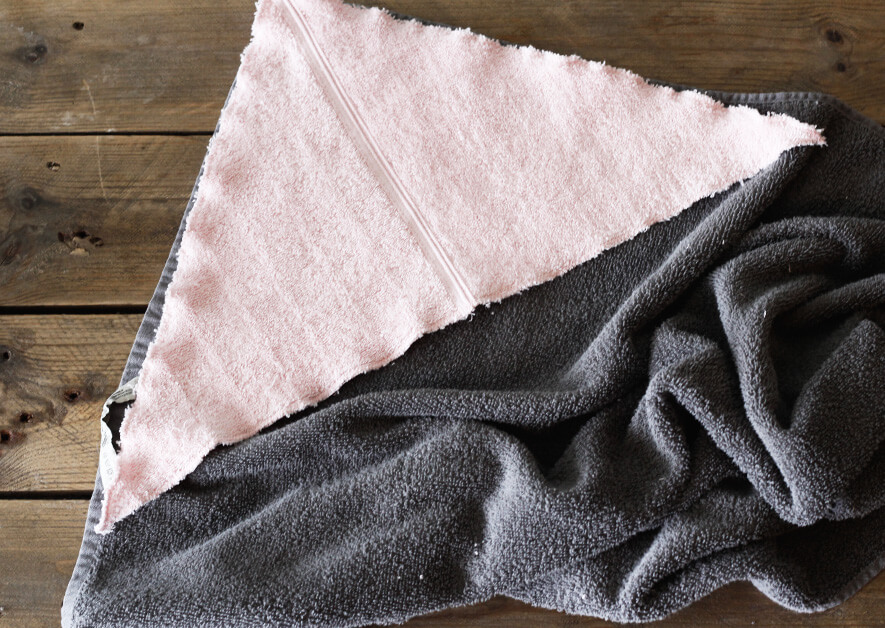 STEP 2)
Sew the two triangles together in the middle. Zigzag the edges to keep them from fraying. Now sew it onto one of the corners of the big towel on the short sides of the triangles. This way you create a little hoodie. Do the same for towel number two.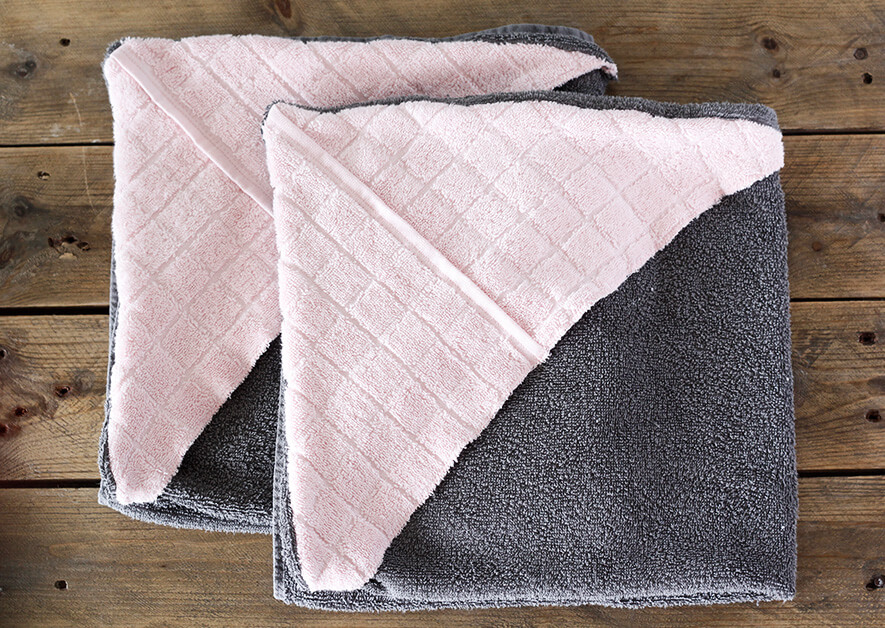 You are all done and you should now have two small hooded towels for the baby. Plain and simple and it only did cost a few bucks.
If you feel like using the leftover piece from the guest towel, you can create little wash towels from them. You simply cut the leftover piece in half, fold it and sew along the side. This will give you a small wash towel to use with baby. Pretty simple and we now have no fabric waste. I love that last part 🙂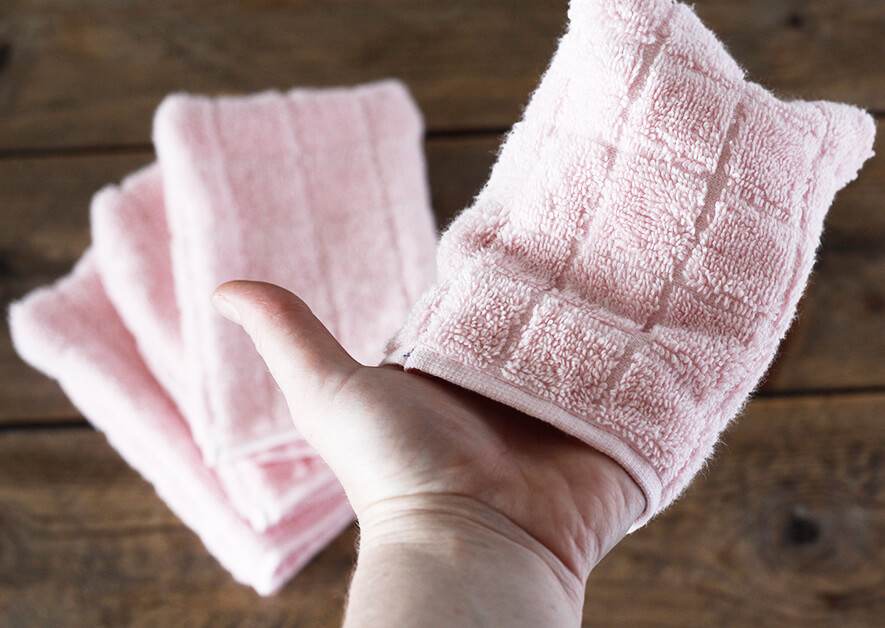 I hope you enjoyed making this simple hooded towel for you baby. I love when a project saves me money, but at the same time, I feel I get something new.
See you soon.