Hello and welcome to ByAnnika.
Established 2015 – Aarhus.
WHO WE ARE AND WHAT WE DO
Here at ByAnnika we believe that magic is created, when you love and encourage others.
We believe in staying true to our hearts and never giving up on the little kid inside us, and
we believe that life should be full of adventurous storytelling; both tales you were told as a child and the stories you live to tell.
…and this is what we do
We create artwork made to tell stories and spread joy and happiness in the everyday life
Our present product line is a collection of hand-lettered artworks, influenced by muted colors, joyful shapes and uplifting word, perfectly fitting for the nursery or kids-room. To complement and present the artworks as little pieces of furniture, we have designed a line of recycled wood frames to go with them.
…and this is who we are
We are Jesper and Annika, husband and wife, who started our story together 5 years ago. We live a conscious, simple life in the country with dogs, chickens, and freshly laid eggs every day. With a "what can be imagined, can be done" approach to life, we love creating our own stories and we believe in doing what we are passionate about. Our designs and creations are very much inspired and reflected by our lifestyle and the stories we surround ourselves with.
Please don't hesitate to contact us, if you have questions.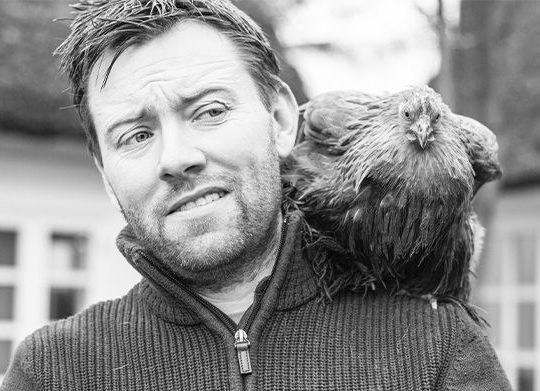 Jesper Olsson Pedersen
MrWoods, boss & chicken whisperer
Annika Olsson Pedersen
Boss lady, designer & awesome dog person
"We believe magic is created,
when you love and encourage others"