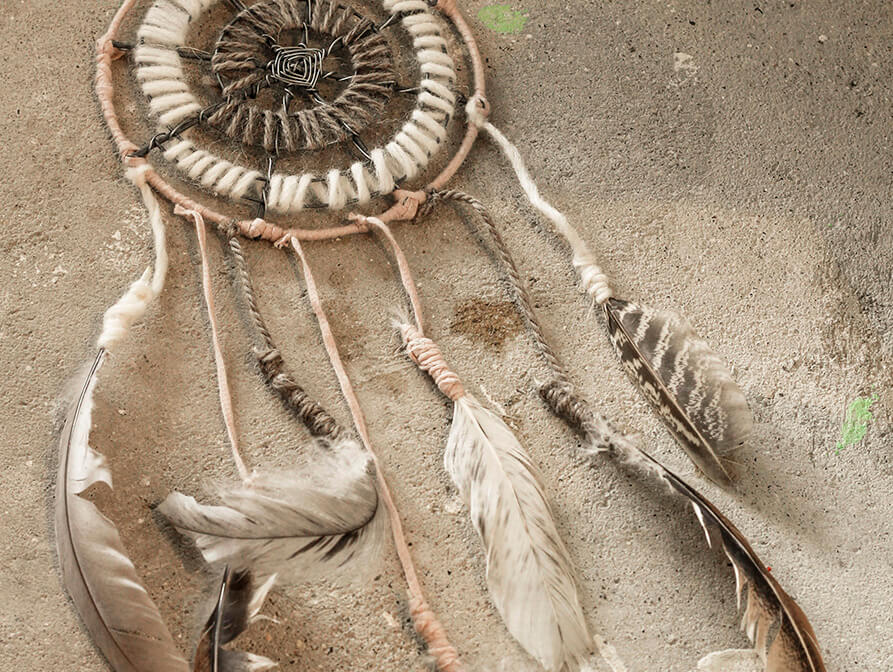 Don't you just love dreamcatchers? I absolutely think they are a necessity in every little girl's room.
My version is a very simple one and made with found objects. I have chickens, so feathers from them was a must. For the round piece, everything is attached to, I used an old metal lid I found in my cupboard. It's made from metal wires, and I thought the look was perfect for this project. One could easily copy this idea, and make you own.
Yarn is something I have loads of. Not much is needed, so scrap pieces will do fine. You just settle on a color scheme, I chose three in this case.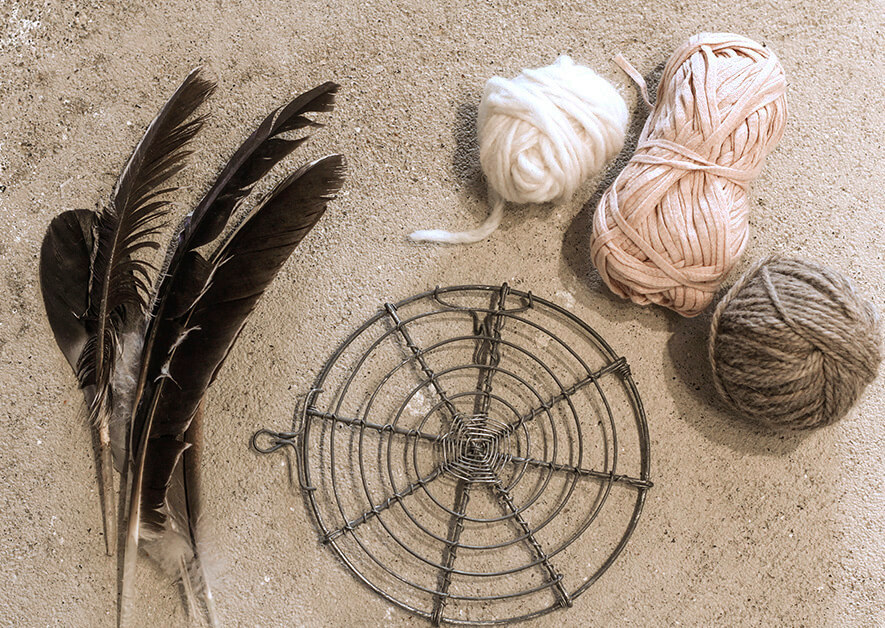 1)Take your lid and start wrapping yarn around the wires where you see fit. I did a pink  edge, a white ring, wrapped over two wires, and last a circle in brown .in the middle.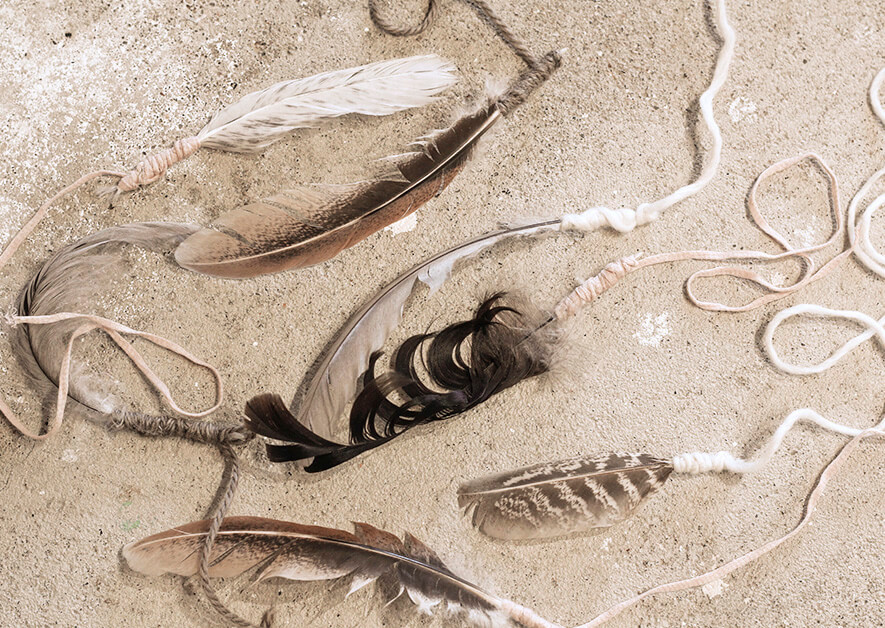 2) For the feathers, you wrap every end with yarn and leave a long tail to attach to the metal circle.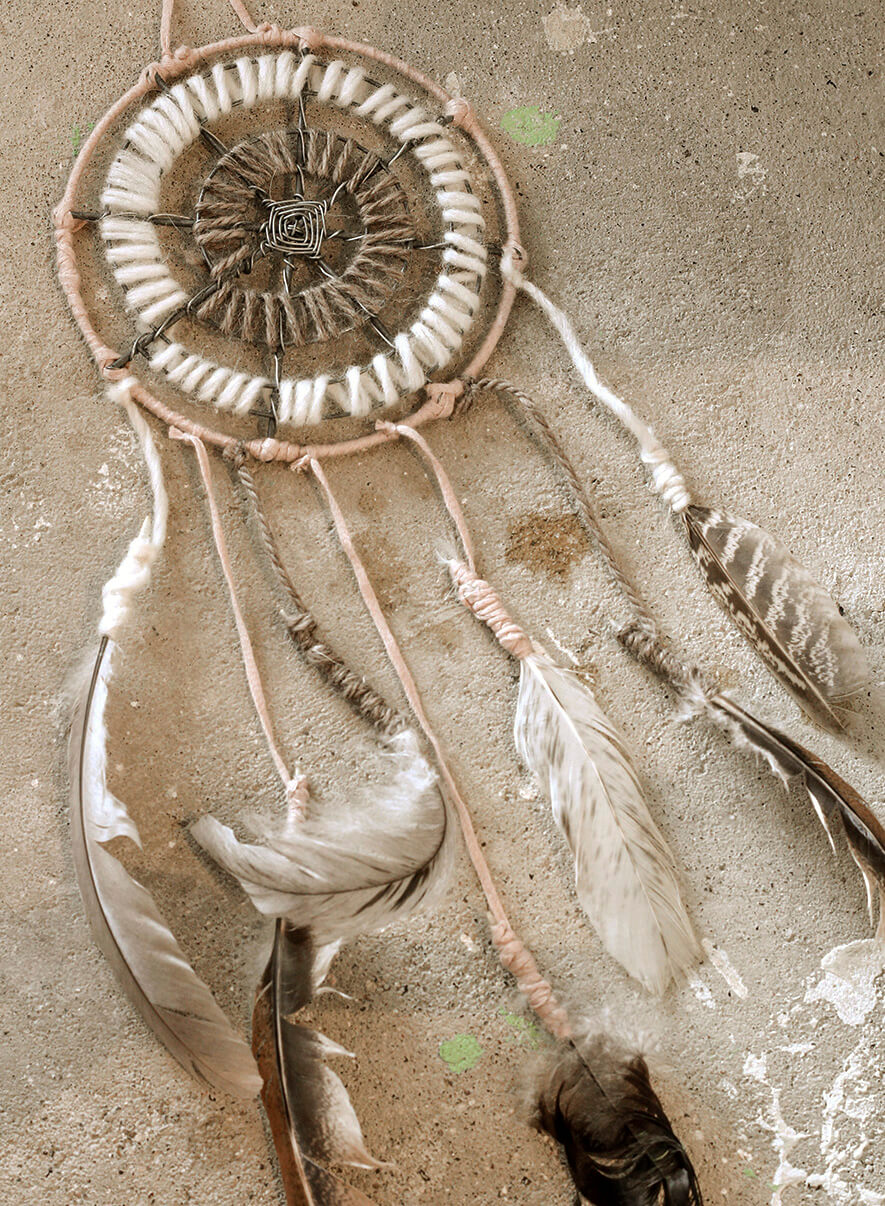 3)Tie all the feathers to the outer ring, and adjust the length of each feather so the feathers won't hang in one big cluster.
That's it. Sweet and easy 🙂 I hope you enjoyed this little quick tutorial.