One of the first projects I started making after finding out I was pregnant, was a baby nest with my own fabric design. I had this idea of a romantic nest, but it should also be practical and easy to take apart in case I needed to wash it.
I didn't have any idea of sizes and such, so Pinterest was my first stop searching for a pattern, and I decided on this one:
BABYNEST PATTERN FROM INSPIRAMI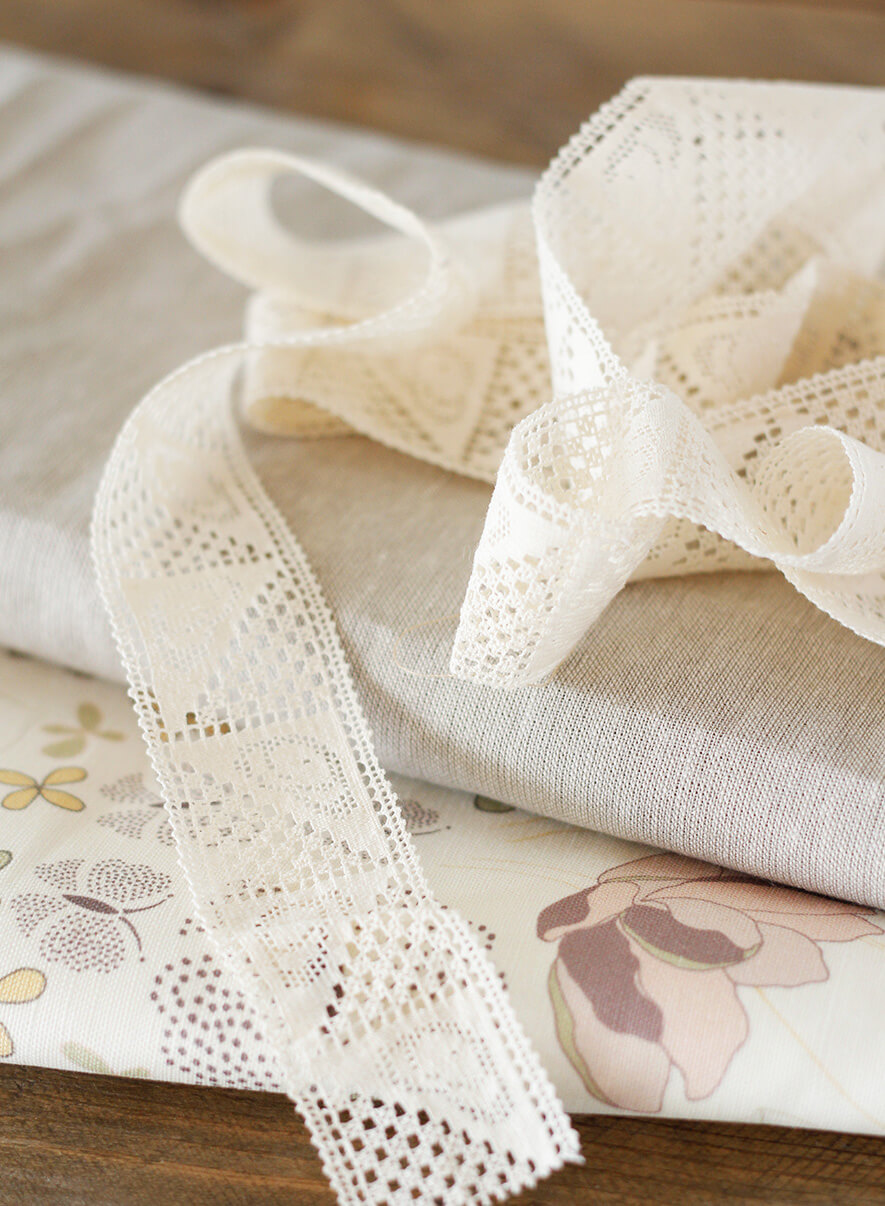 I decided to use a pretty durable fabric like linen and cotton blends. I  ordered my own personal design from Spoonflower for the top and a bought a more neutral color for the bottom. In my stash of old vintage ribbons, I found a very cute cream colored lace like ribbon, that matched the colors of the fabric.
TIPS ON BUYING FABRIC:
Fabric like thicker cotton and linen can often be pricey, but if you have a look in stores like IKEA, then you are able to find big table cloths made from these materials, and often the price is much lower, than if you buy by the meter/quarter from fabric stores. The beige one I used is from IKEA. It's 100% linen and with a size of approximately 150×300 cm for only about 20 dollars, it's was a pretty good deal.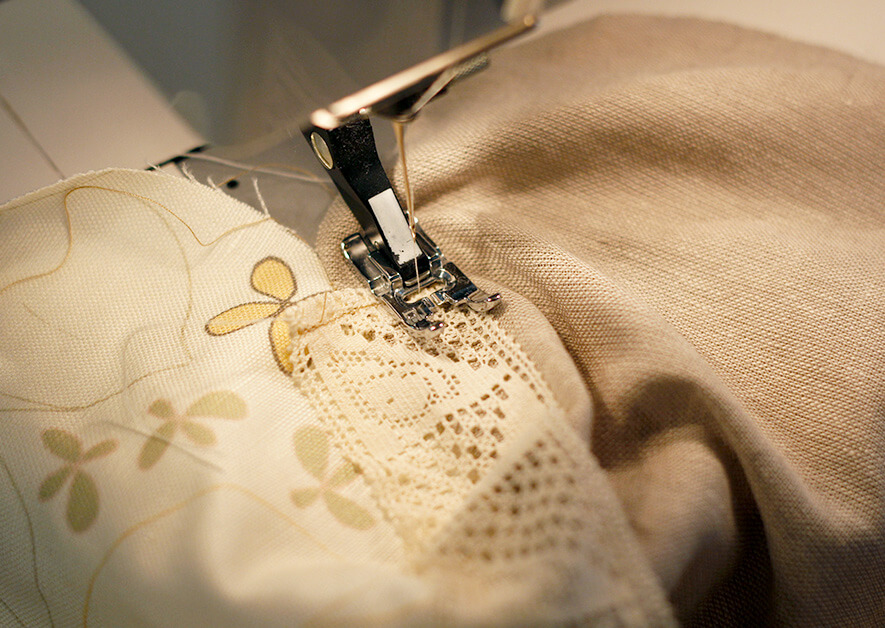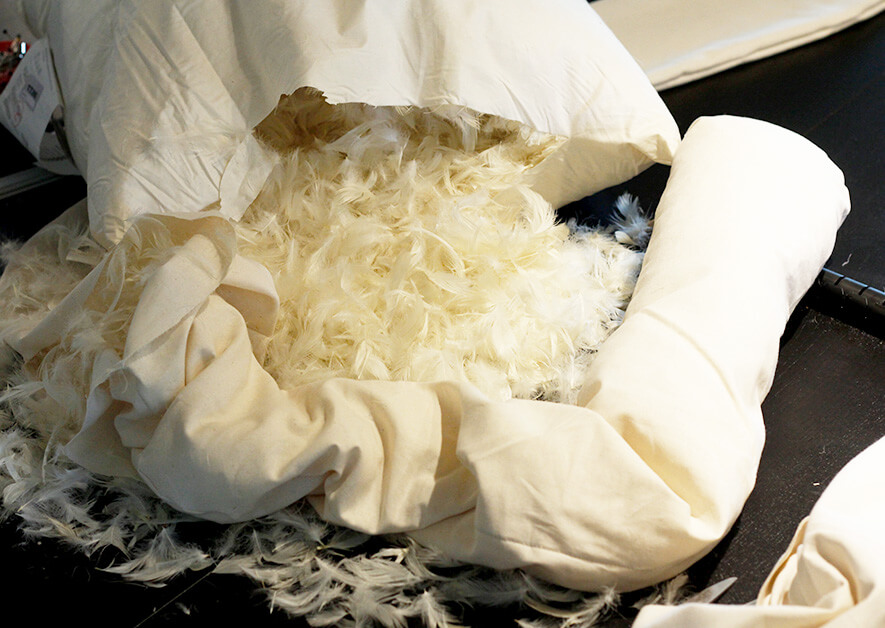 I put the side filling in a separate cushion, which I made from making a duplicate of the edge of the baby nest pattern. This way I can remove it when washing. I chose to fill it with down instead of the usual fiber filling you would often use. Also, the fabric I used for the bag was a simple 2 dollar/meter cotton from IKEA
TIPS ON BUYING FILLING:
If you have access to cheap stores like IKEA, the go buy a cheap pillow, open it and use the filling from there. Often this will be much cheaper, than buying from a fabric or hobby store. There are often very many price levels to choose from in stores like IKEA.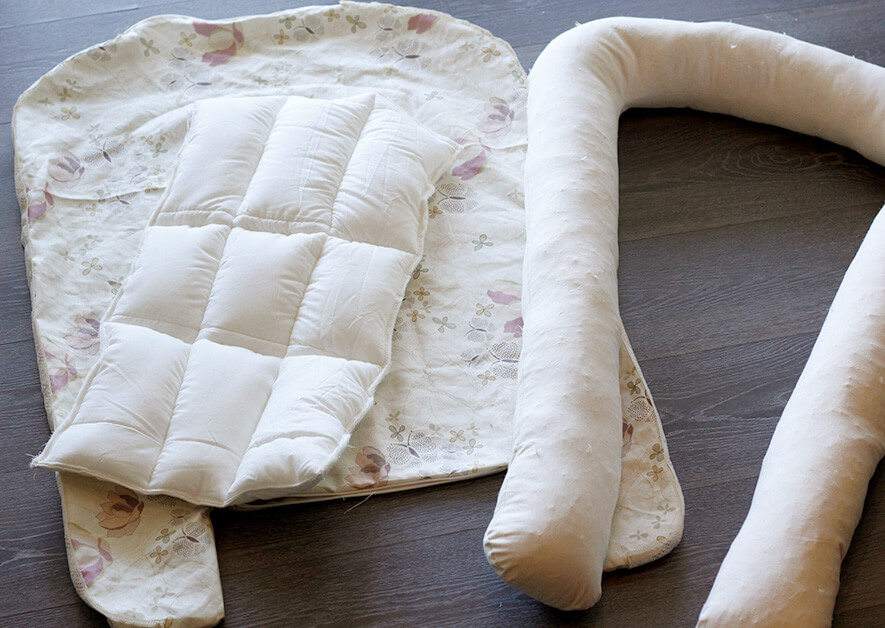 For the mattress, I bought a kids duvet and folded it up a few times. I cut it to fit the mattress area, then sew across it to hold it together.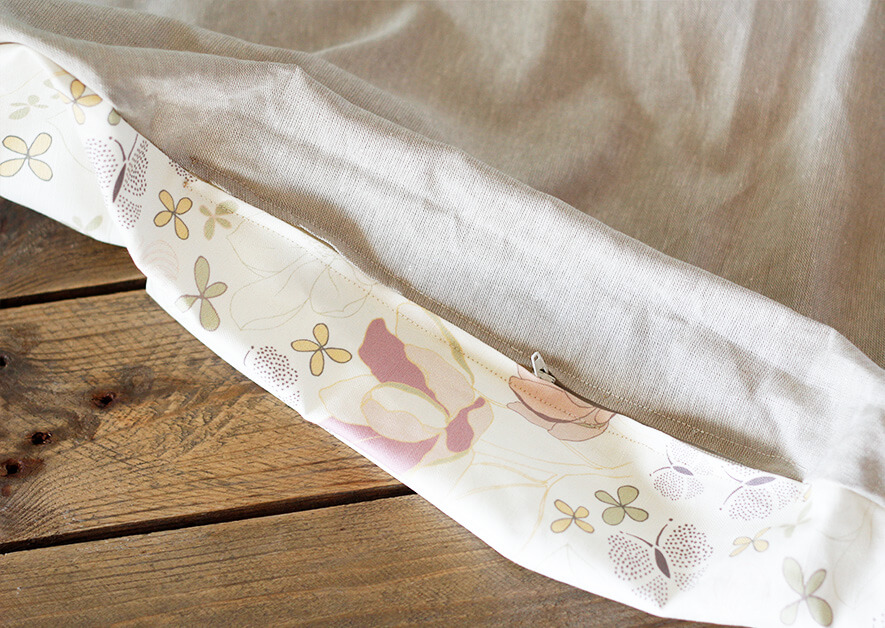 To be able to pull out the filling when needed, I added a couple of zippers in both ends. One at the top for the side filling, and one at the bottom for the mattress.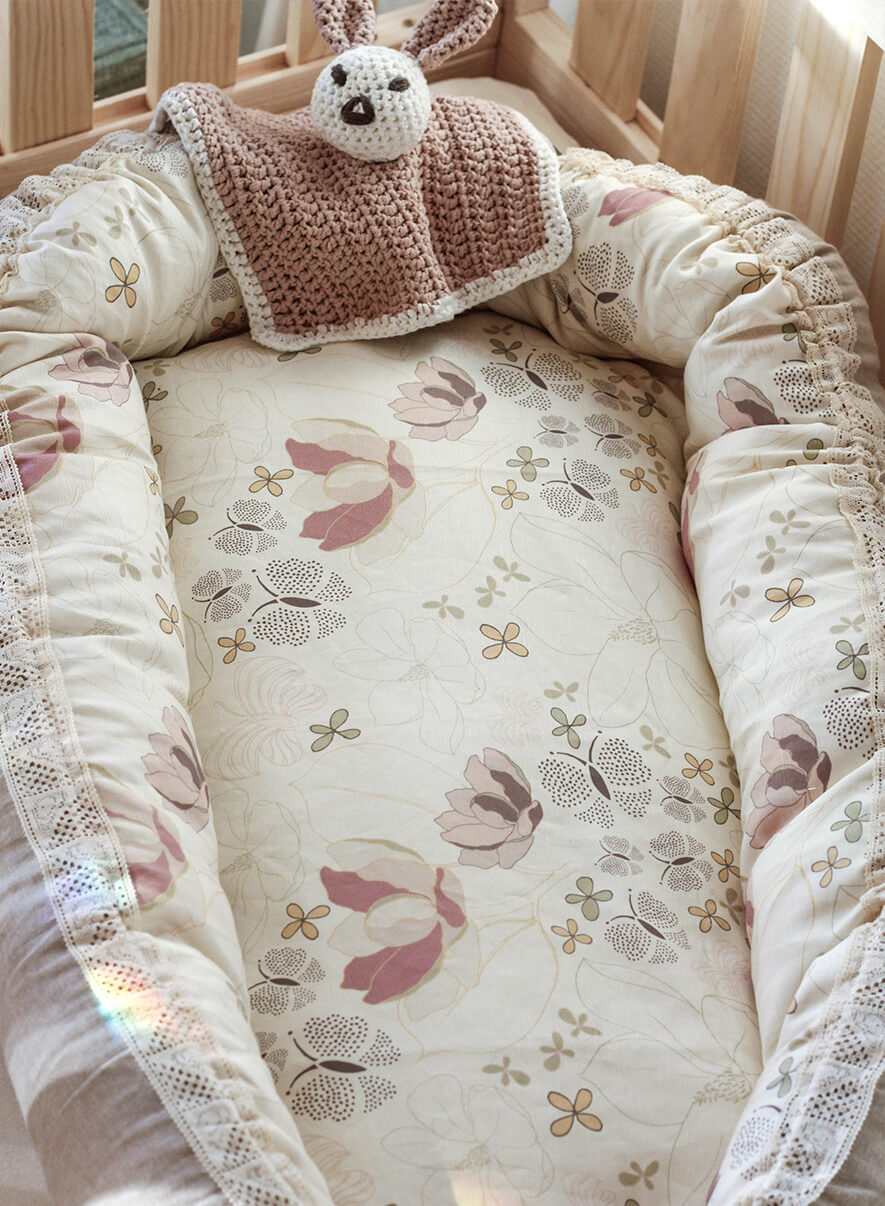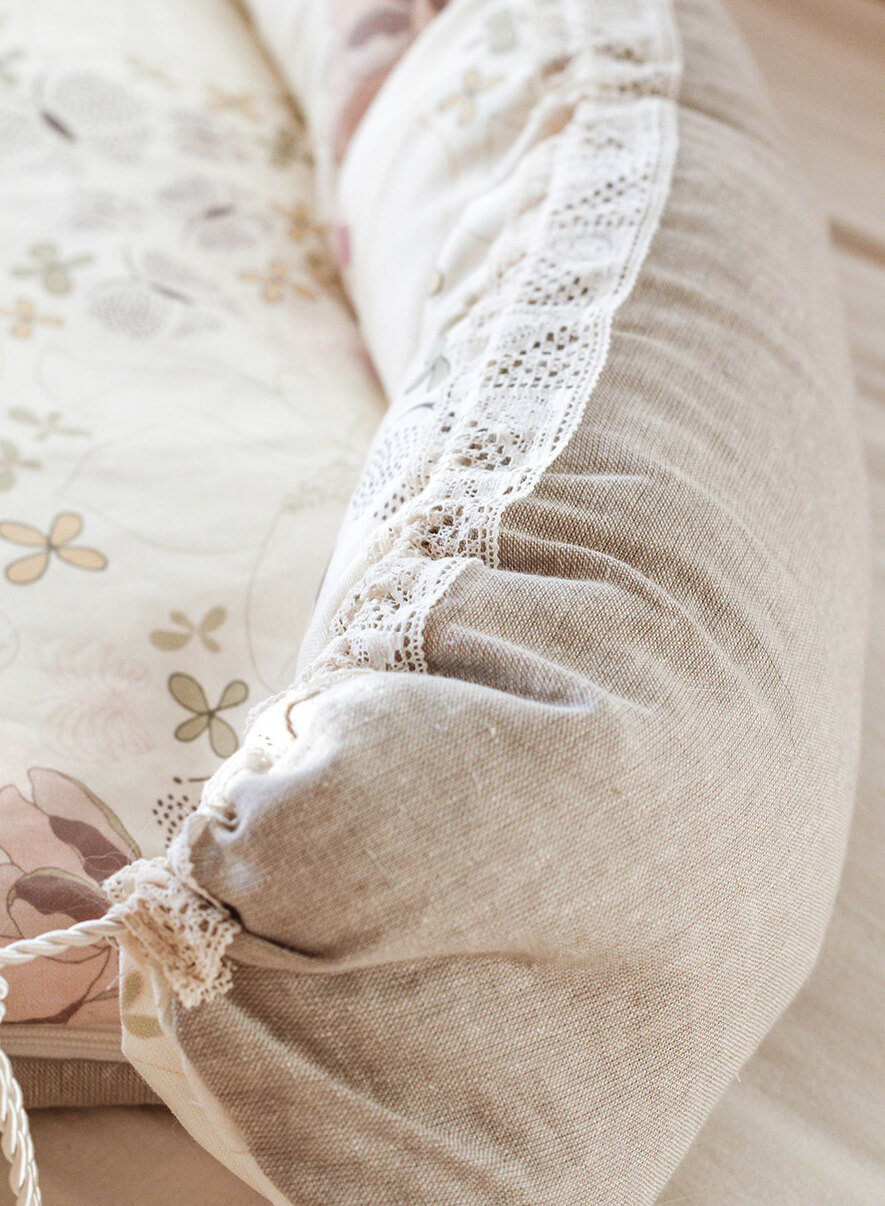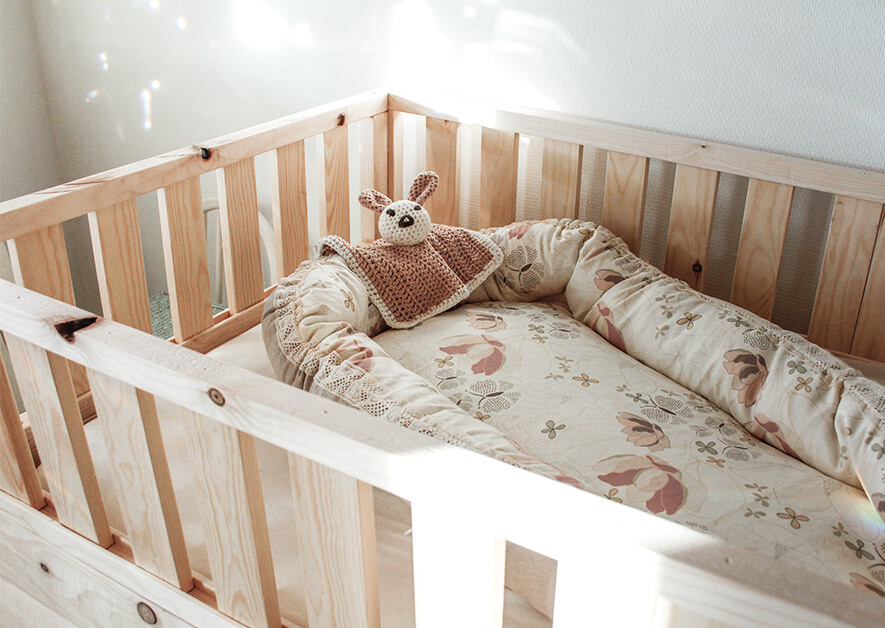 I think it turned out pretty well. Feels very personal too, with my own fabric design and some old vintage lace around the side. Very romantic and girly.
I hope you liked this little project. Let me know if you have questions.